Free Shipping Black Butler Kuroshitsuji Emma Maid Dress Anime Cosplay Costume

Black Butler is a manga written and illustrated by Yana Toboso. Since its debut on September 16, 2006, it has been serialized in Square Enix\'s shonen manga magazine Monthly GFantasy.
The series follows Ciel Phantomhive, the thirteen-year-old head of the Phantomhive noble family and the business-savvy owner of the Funtom company, a toy manufacturer. Ciel has formed a contract with Sebastian Michaelis, a demon who has taken on the guise of Ciel\'s butler. In return, when Sebastian has helped Ciel finish all of his tasks, including avenging his parents\' deaths, Sebastian will be allowed to consume Ciel\'s soul. The series has been licensed by Yen Press in North America and published in Yen Plus\' August 2009 issue for the magazine\'s first anniversary.
Product Name:Black Butler Kuroshitsuji Emma Maid DressCosplay Costume
Components:Women\'s Clothing 6 Pieces:Dress,Long Skirt,Bowknot,Headgear,Socks,Accessory
Product Material:Uniform Clothes Cotton
SHOW DETAILS
Please choose a standard size according to the size chart as follows by measuring your own body. Please note that this is not the size of clothes.
Please choose your size
Male Costume Size Chart
| | | | | |
| --- | --- | --- | --- | --- |
| Size | Height(cm) | Bust(cm) | Waist(cm) | Hip(cm) |
| XXS | 153-157 | 84-86 | 72-74 | 85-87 |
| XS | 158-162 | 87-89 | 75-77 | 88-90 |
| S | 163-167 | 90-92 | 78-80 | 91-93 |
| M | 168-172 | 93-95 | 81-83 | 94-96 |
| L | 173-177 | 96-98 | 84-86 | 97-99 |
| XL | 178-182 | 99-101 | 87-89 | 100-102 |
| XXL | 183-187 | 102-104 | 90-92 | 103-105 |
| XXXL | 188-192 | 105-107 | 93-95 | 106-108 |
Female Costume Size Chart
| | | | | |
| --- | --- | --- | --- | --- |
| Size | Height(cm) | Bust(cm) | Waist(cm) | Hip(cm) |
| XXS | 148-152 | 76-78 | 57-59 | 84-86 |
| XS | 153-157 | 79-81 | 60-62 | 87-89 |
| S | 158-162 | 82-84 | 63-65 | 90-92 |
| M | 163-167 | 85-87 | 66-68 | 93-95 |
| L | 168-172 | 88-90 | 69-71 | 96-98 |
| XL | 173-177 | 91-93 | 72-74 | 99-101 |
| XXL | 178-182 | 94-96 | 75-77 | 102-104 |
| XXXL | 183-187 | 97-99 | 78-80 | 105-107 |
Kid\'s Size Chart (cm)
| | | | | |
| --- | --- | --- | --- | --- |
| Size | Height(cm) | Bust(cm) | Waist(cm) | Hip(cm) |
| S | 110-130 | 55-64 | 50-56 | 60-72 |
| L | 130-150 | 65-75 | 57-70 | 73-83 |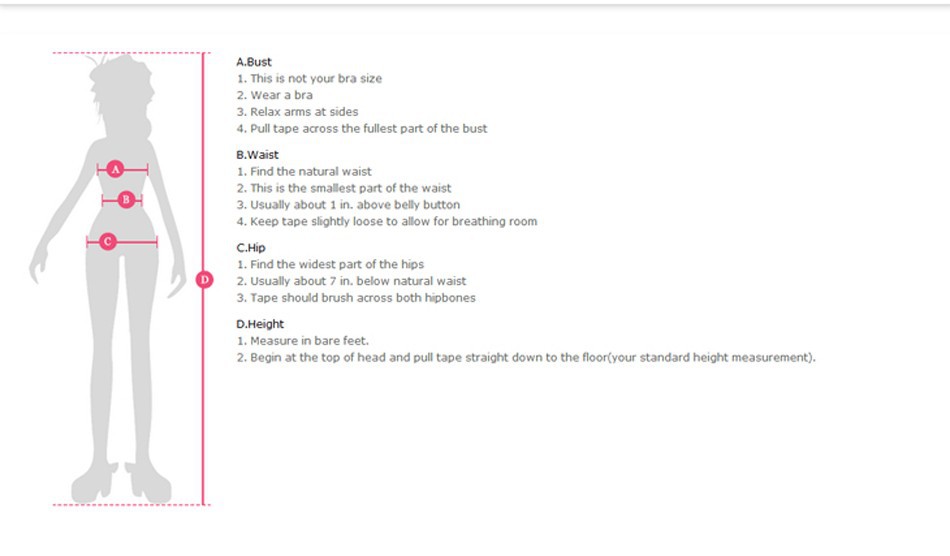 More Pictures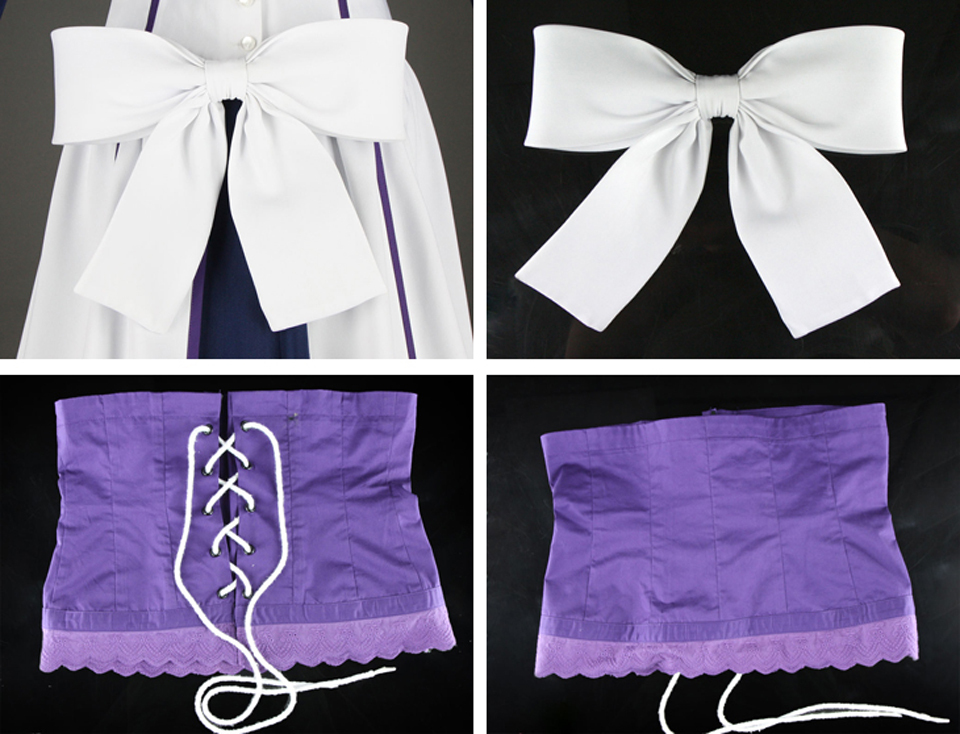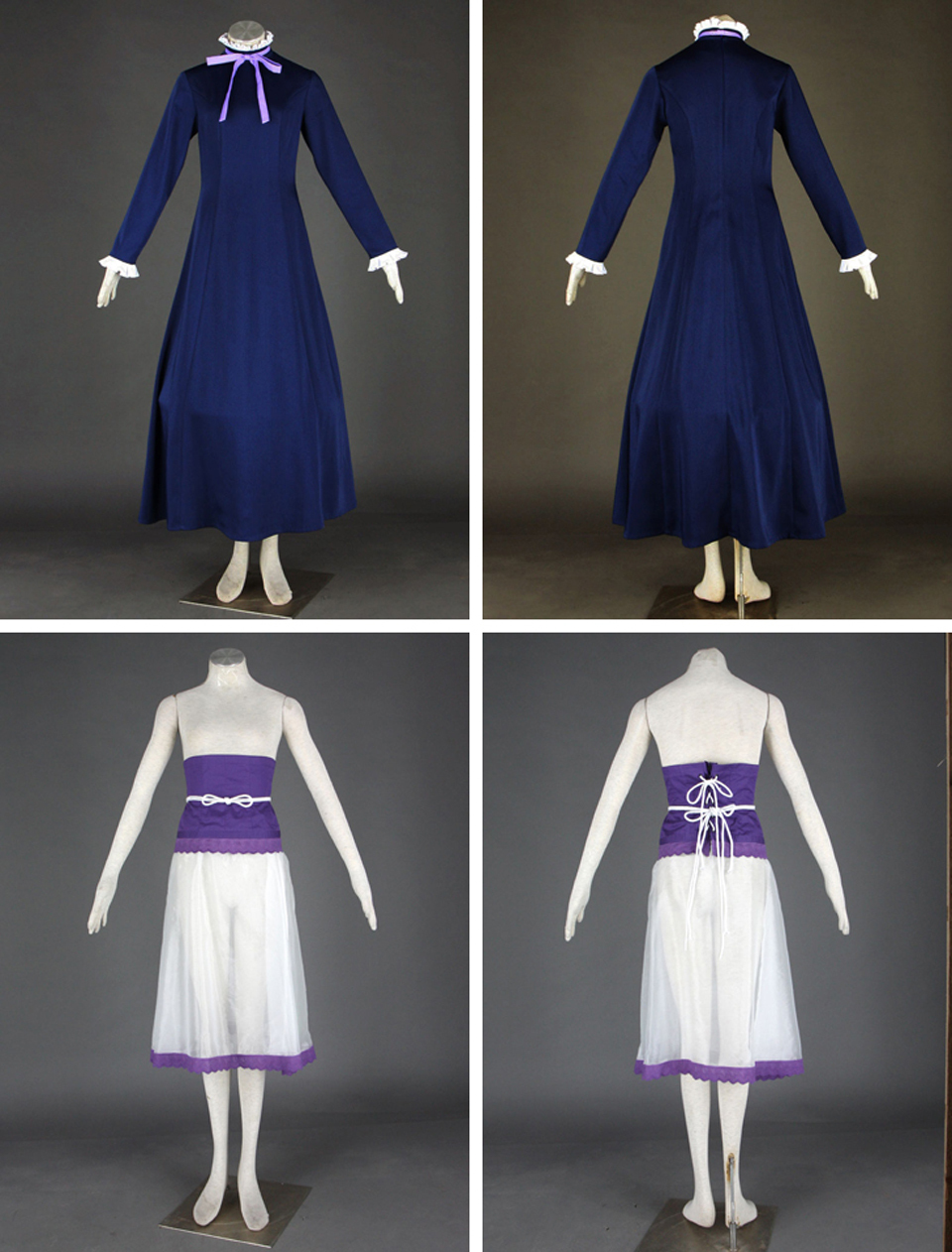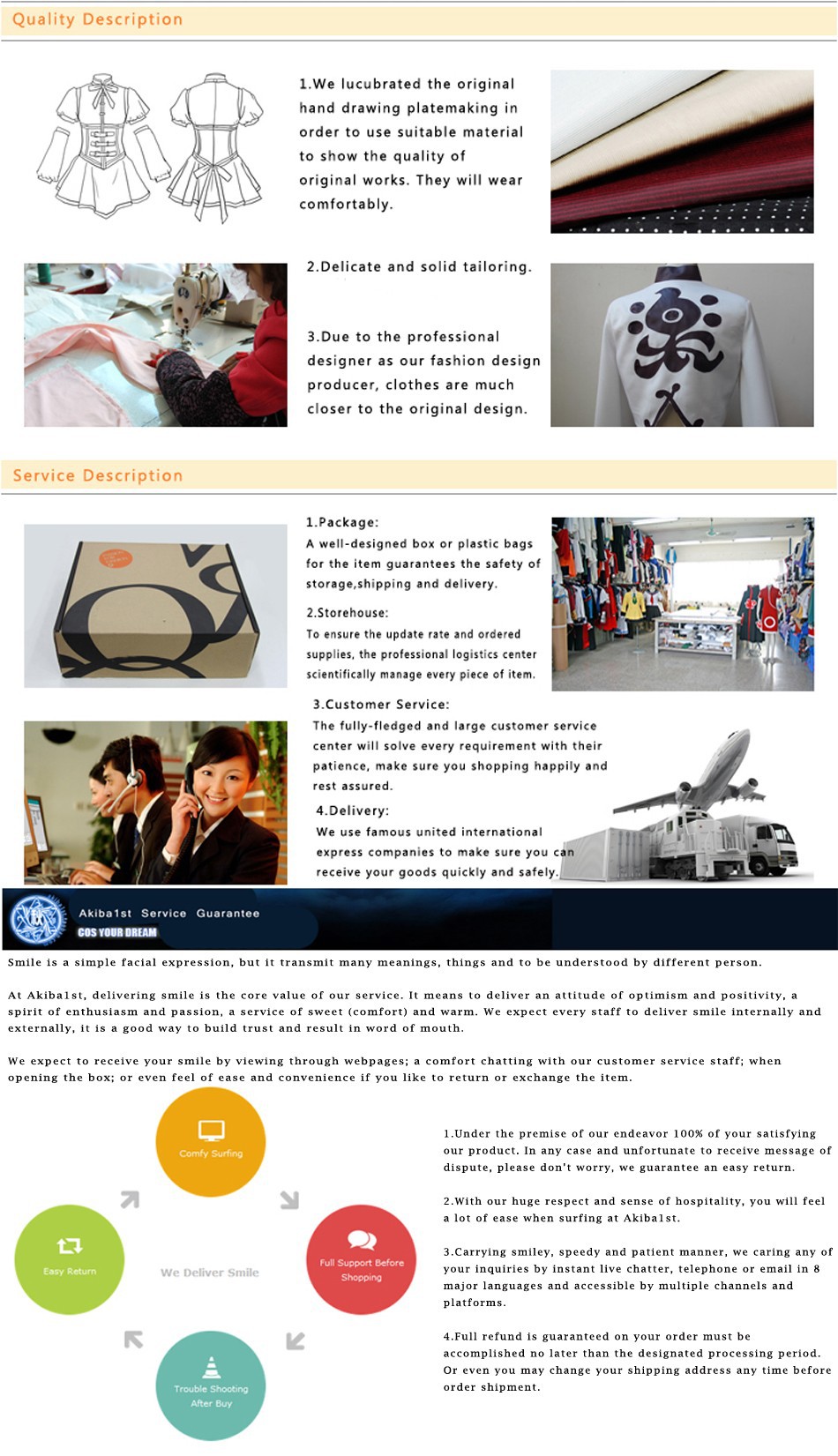 Product Code: 2032561395
Availability: In Stock