4MM Handmade Vintage 990 Silver Longevity Necklace Man Necklace Chain Necklace Pure Silver
4MM Handmade Thai 925 Silver Longevity Necklace Chain Necklace. This silver necklace was handmade from 925 silver in Thailand.
Width: 4mm.
Weight: 470mm - 41g; 500mm - 43g; 550mm - 47g; 600mm - 51g.
600mm necklace need to be customer-made and will be shipped in 5-7 days.
M hook
S hook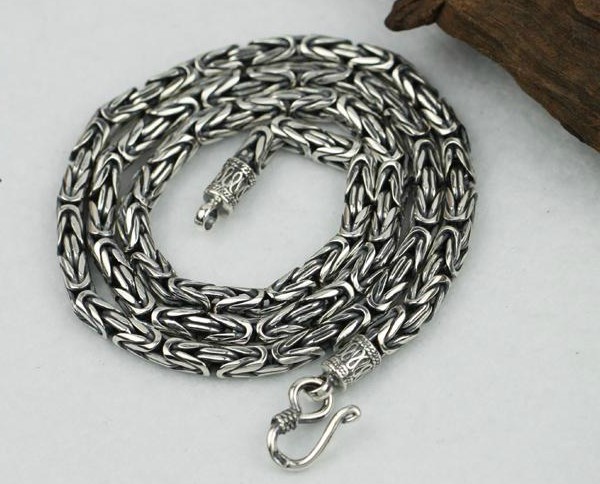 Product Code: 904072472
Availability: In Stock