10000W/10KW grid tie inverter, three phase with 97.5% high efficiency, easy install for photovoltaic power generation system

10000W/10KW grid tie inverter,  three phase with 97.5% high efficiency,  easy install for photovoltaic power generation system
Part 1. Products advantage
>> High efficiency of 97.5% delivery more energy;
>> Dual independent MPP tracking lead to optimal energy harvesting and advanced MPPT algorithms;
>> Integrated DC disconnect swith;
>> Consistent and stable performance across entire input voltage and output voltage range;
>> True three-phase transformerless GT topology;
>> Bluetooth/RF technology/Zigbee/Wi-Fi;
>> Sound control, easy installation maintenance procedure;
>> Newest generation IGBTs and perfect Driver;
>> Flexible system design with safety fuse module and lightning proof module;
>> Comprehensive protection for IGBTs, overvoltage, islanding, short-circuit, overload, overheat, etc.;
>>Wide PV input working range: 80V~600V.
>> After 120V connected to the grid, the lowest working PV voltage will reach to 80V, especially for the nightfall condition
Part 2. Highlight of Poduct
1 ) . Leading Edge Technology 
>> Maximum efficiency of 97.5% and wide input voltage range
>> Internal DC switch
>> Transformerless GT topology
>> Compact design
2 ) . Protection Devices
>> DC reverse polarity protection
>>Input over voltage protection -Varistor
>> DC switch for each MPP tracker
>>Input over voltage protection -DIN rail surge arrester(Option): Class II
>>DC insulation measure
>> AC short circuit protection
>> Output over voltage protection -Varistor
>>Output over voltage protection -DIN rail surge arrester(Option) : Class II
>>String fuse type/size(Option) : 15A/600VDC 10*38mm
3 ). Features
>> DC connection: Screw terminal
>> AC connection: Screw terminal
>> Display: Graphic
>> Interfaces: RS232 & RS485(standard configuration);  Bluetooth/ RF/Zigbee /Wi-Fi (optional)
4 ). Certificates and Approvals
>> UL1741,UL1998,IEEE1547,FCC part 15(class B),CSA C22.2 No.107.
Part  3. Parameter
Input data(DC)

Max. recommended PV power

12500W

Max. DC Power

10500W

Max. DC voltage

600V

Start voltage

120V

DC nominal voltage

375V

PV voltage range

80V-600V

MPP voltage range(Full load)

250V-600V

Max. input current of the MPP tracker A/tracker B

21A/21A

Max. input short circuit current

32A/32A

Number of independent MPP trackers/strings per MPP tracker

2/3

Output data(AC)

Nominal output power

10000W

Nominal AC voltage

480V

AC voltage range

422-528VAC

Nominal AC grid frequency

60 Hz

AC grid frequency range

59.3-60.5 Hz

Max. output current(cos φ=1)

12.0A

Power factor(cos φ)

>0.99 (0.9 Leading to 0.9 Lagging)

Harmonics

<3%

Grid connection type

3/N/E

Efficiency

Max. efficiency

97%

CEC-Weighted efficiency

95.50%

MPPT efficiency

99.50%

General Data

Dimensions(W*H*D)

530*705*247mm 20.8/27.6/9.7inch

Weight

46kg/101.5lb

Operating ambient temperature range

–25°C ... +60°C –13°F ... +140°F (Derating above 40°C/104°F)

Noise emission

≤50dB(A)

Relative Humidity

0~95%

Altitude

≤2000m/6560ft

Self Consumption night

< 3 W

Topology

Transformerless

Cooling concept

Fan Cool

Electronics protection rating /connection area

NEMA 3R
Part  4. Efficiency
Part  5. Product Photos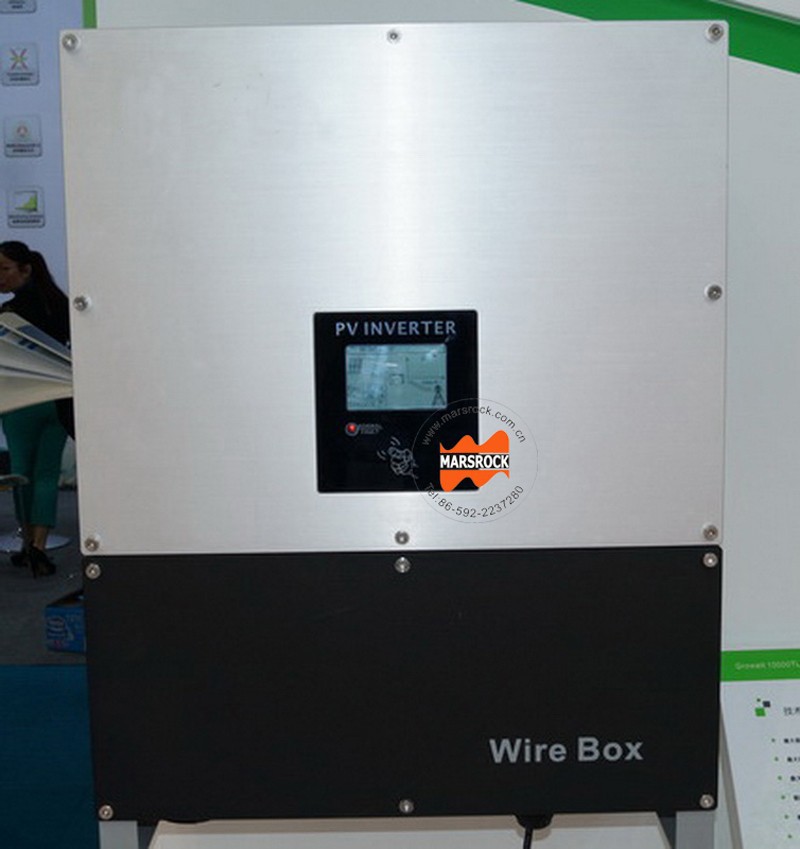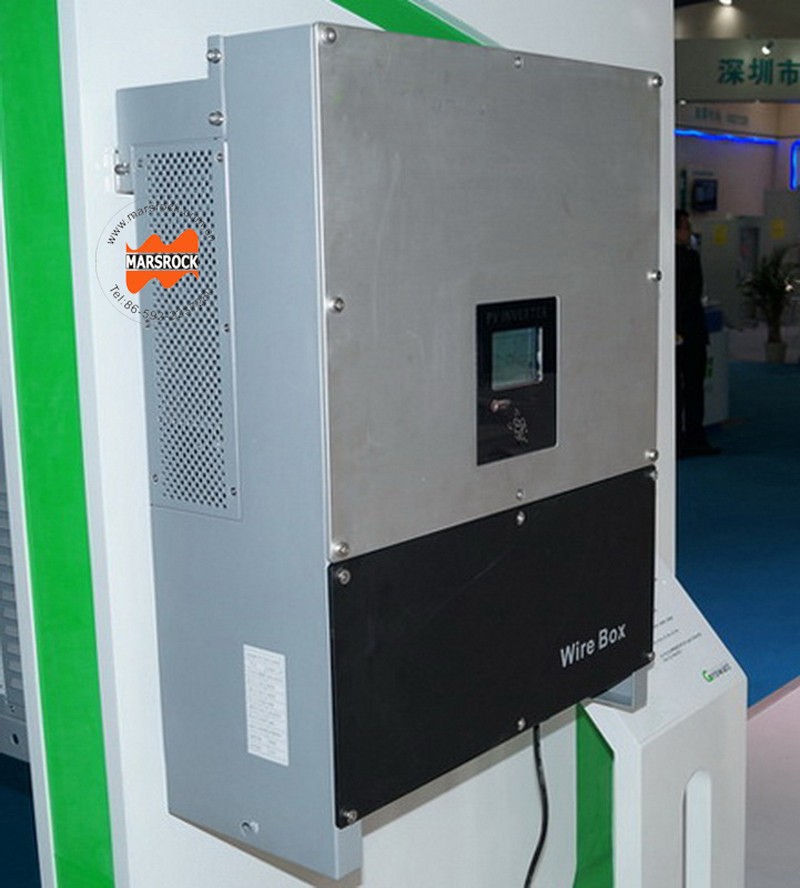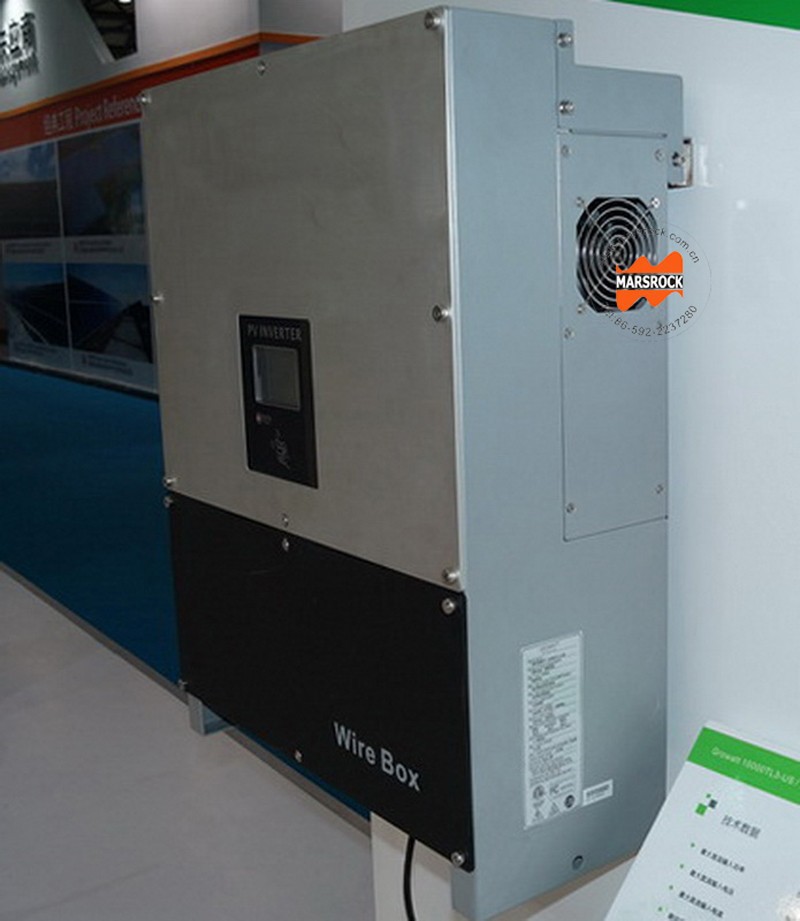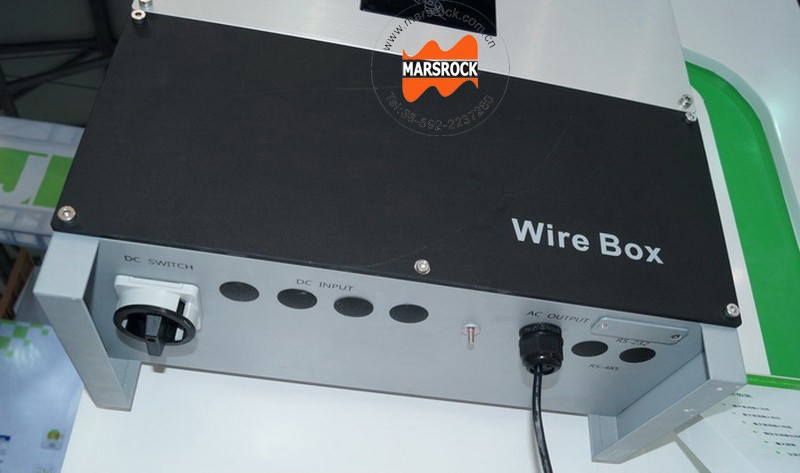 Part 6. Electrical schematics 
1.Intended use
| | |
| --- | --- |
| Symbol | Description |
| A | PV modules |
| B | DC load circuit breaker(type 2 wire box no need) |
| C | TL3-US |
| D | AC load circuit breaker |
| E | Energy meter |
| F | Utility grid |
The TL3-US takes current from PV array and converts it to alternating current for the power distributing grid (F). Energy surplus may even result in the energy meter (E) of you plant running backwards. The TL3-US is suitable for indoor and outdoor use.
2.Connecting the AC cable in the wire box
3.PV module setting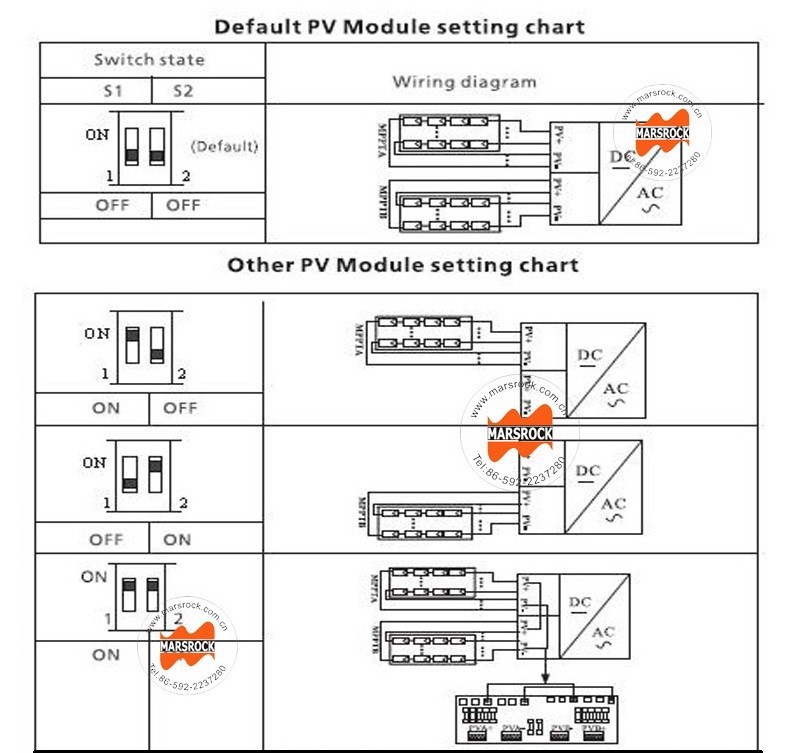 4. Monitor the inverters
5. Inverter installation plan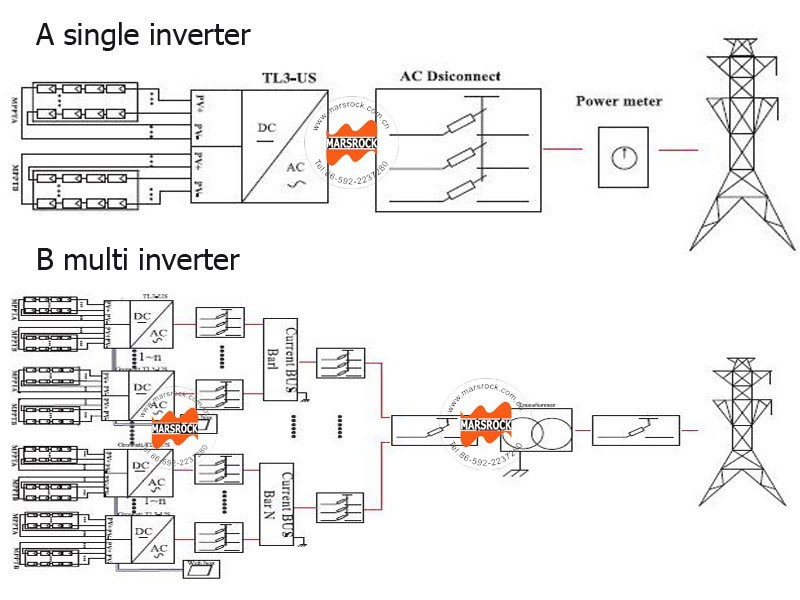 Part7. Application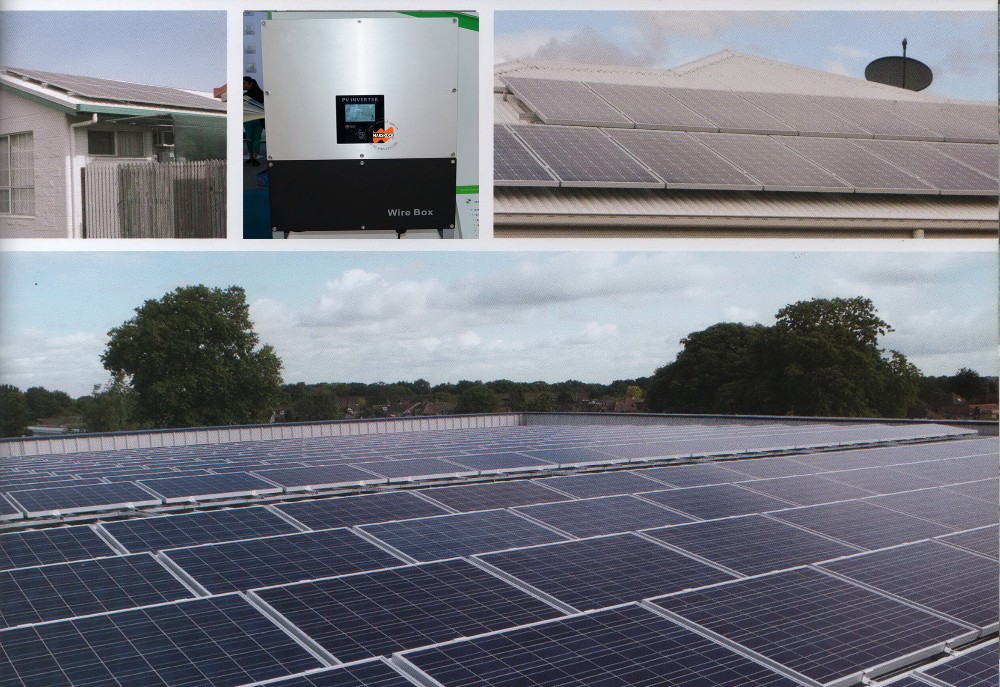 Part 8. Remark
If  your order amount more than $100,000 per time, we will consider to accept OA, LC, DP, DA payment ways. But you must obtain a credit rating from Alibaba firstly. Detailed operating, please contact your local financial services centre of Alibaba. 
About MSC
MSC is our main power inverter factory which was established on Dec 2008. As a professional and vigorous new energy company focusing on photovoltaic inverters. Until today MarsRock has reached nearly 1,000MW installation worldwide, famous as a world leading manufacturer of cost-effective photovoltaic inverters with high efficiency.
1. Our Products
MSC offers a full line of PV inverters from 1kW to 1MW, together with our smart monitoring systems, which are completely applicable for residential & commercial roof and ground plants. 5000TL is honored to be the first Asian PV inverter with A+ from Photon Lab; 5000MTL has also perfectly achieved A & A in Photon Lab in Dec. 2012.
MSC inverters, as the representative of high efficiency, conform to the safety, power level, and grid standards of nearly 20 countries in Europe, Americas, Australia, and Asian.  With the sales of USD 120 million in the past year.
2. Our R&D and Service Team
With a R&D team more than 100 engineers,40% of the staff, who has been deeply engaged in the photovoltaic industry for 10 years, MSC takes the mission to increase the inverter availability and efficiency, putting continuous innovation to make MSC inverter easier for installation and operation, and more cost-effective for solar plant construction.
Except the R&D team, building an elite service team is Mars Rock another goal. Service is not only the basic principle, but also blends into the hearts of the staff, and reflects in the daily work of everyone. In order to improve the service system worldwide, we will establish branch offices in most of the main city on the world in future.
';
Product Code: 1388009017
Availability: In Stock
$2,250.00

$1,912.50

Ex Tax: $1,912.50